Welcome to the United Chvrches of the 80's!!
Both artists and fans alike will tell you that it's hard to follow up a successful first album with an even more successful second album. When I'm patiently waiting for that second album's release, I'm never quite sure of what to expect until that first single drops. Such was the case for Every Open Eye by Scottish band, Chvrches, made of Lauren Mayberry, Iain Cook, and Martin Doherty.
My first encounter with Chvrches was, surprisingly, while watching MTV. Shocking, I know! Who'd ever think MTV played music videos? Go figure! After experiencing the greatness that was Lauren Mayberry's vocals, I headed over to iTunes and purchased The Bones of What You Believe. Being a huge fan of 80's electropop and New Wave, I was in Heaven, from the high energy "We Sink" to the cold "Science/Visions,"  I was in love!
So, here we are, in the year 2015, and Chvrches releases their second album, Every Open Eye! The time has come!! Here is a full review of the album, track by track.
1. The album opens with "Never Ending Circles," a track full of pulsing synth that I've come to expect from Chvrches. This is good. This is what I want. I'm feeling safe in my little 80's bubble. Lauren's vocals kick in at the 22-second mark. Her vocals are as sweet and smooth as ever. High pitched, but never annoying or grating on the ears. So far, we're off to a good start.
2. The first track is quickly followed by "Leave A Trace," the first single released from this Chvrches album back in July. "And I know I need to feel relief" is one of the repeating lyrics throughout the song that I definitely can relate to. We've all been that person! "Leave A Trace" is an emotionally-charged song that could melt the coldest of hearts out there.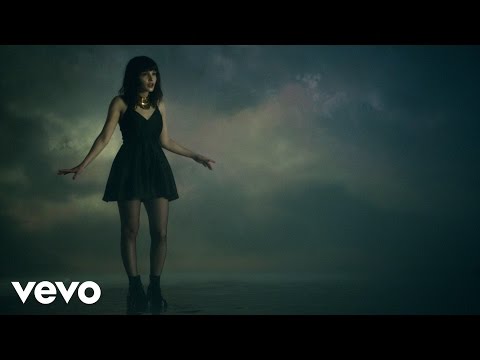 3. Up next is "Keep You On My Side." Okay, so this one was a bit of a surprise for me. Have you ever found yourself at home alone, maybe doing chores around the house, and an upbeat song comes on? At first, you're just bobbing your head. Then the beat drops. At that moment, you break out into a full-blown dance routine that only your body knows. You're now dancing so aggressively, that you pop your neck…. or your back, and end up with a possible case of whiplash. Wait..that may just be me, but that's pretty much my reaction to this one. Don't judge me, just listen to the damn song!
4. Next is "Make Them Gold," a decently up-tempo track. Lauren's vocals are on full display in this track about self-discovery and self-empowerment, and also the empowerment of your peers. It's definitely one to check out.
5. "Make Them Gold" is followed by "Clearest Blue." Musically, this one is a little weird for me. The vocals and lyrics are on point (as usual), but the arrangement is slightly strange. I was listening to this buildup that didn't lead up to anything until the 2:13 mark. At that point, it completely goes into what I can only describe as the sibling of Depeche Mode's "Just Can't Get Enough."  So far, it's been a bit of a disappointment. But it's only one song.
6. Well, what do we have here?! "High Enough To Carry You Over" features vocals by band member, Martin Doherty. While usually performing backing vocals, Martin has proven himself more than capable of handling the lead vocal position. Here, his strong, yet sensitive vocals are backed by an arrangement slightly reminiscent of M83. This isn't a bad thing at all because I love me some M83!
7. The next song, "Empty Threat," was just that, an empty threat. Nothing about this song particularly moved me. It wasn't terrible song by any means. It just left me feeling a bit lost and confused. It's going to be one of those that takes a few listens before I'm digging it.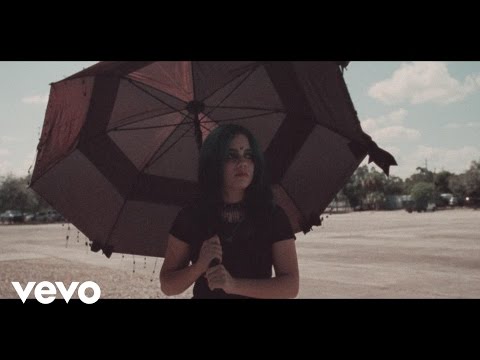 8. "Down Side of Me" is a downbeat song with some haunting, yet hopeful vocals and lyrics. The lyrics "Not the same. Not the same. You're not the same. Not the same" are repeated throughout the song, and each time, I want more of it! It's one of those rare examples where repetition doesn't get on my nerves. I had no inclinations to throw a glass against the wall.
9. I like to think of songs as stories. If "The Mother We Share"  from The Bones of What You Believe is the first novel, "Playing Dead" is its darker sequel. Musically, both songs are very similar, but Lauren adopts a darker tone, almost as if she's become a stronger character from Mother. It's a weird way of thinking about it, but bear with me. This is going to happen A LOT in the near future.
10. There must be a tree around because I'm detecting a bit of shade! "Bury It" is just that, full of shady lyrics that I'm just living for! "How about I prove I'm right, and raise it overhead." Oh, my! This is definitely one of the more upbeat and playful songs on the album. Here I am on my fourth listen, and I just want to go out and pester some of my town's locals. Grab your Persians, place them in your laps, and prepare yourself for a bit of mischief.
11. Finally, closing the Chvrches album, we have "Afterglow," and it's absolutely perfect. This time, the synth is very reserved, almost organ-like. It reminds me of my old days, returning home from a party that went on to long, just as the sun is peaking over the trees. That little feeling of sadness when you realize the party is over and it's time to go back to your mundane daily life. "Afterglow" captures all of that in just over three minutes. Lauren's vocals are perfectly suited for this type of song, my only complaint is that it wasn't a duet!
Overall, I have to say that I'm extremely pleased with this album. It wasn't perfect, but I'd have to give it a solid 8.5/10. If you're a fan of electronic bands, or just music in general, I highly recommend you add this one to your collection, along with The Bones of What You Believe; both are well worth the purchase. Deluxe editions of both albums are available, and you can find them on shelves and digital download. Happy listening!