Douglas Proce is the type of filmmaker who inspires the artist in search of something much more valuable than fame. Using his talents along with his intrinsic perspective and a keen sense of awareness, he's able to create genuine connections between the audience, the subjects, and the filmmaker.
Bringing life to powerful emotions and capturing the essence of art in films, Douglas displays a unique style while sharing messages you can't help but remember – and feel.
Our list of Douglas's commendable traits could go on all day, so let's get to the interview!
The Douglas Proce Interview
Hi, Douglas! Please tell us a bit about yourself and your background. 
I'm originally from Chicago, and grew up an orphan. The arts were my escape from a shitty childhood. Mostly music, writing, and poetry, then songs and short stories.
Can you recall the moment you knew you were destined to be a filmmaker?
I don't know if it was a single moment, but while going back to school to get a degree in business, I heard my professor talk about being an entrepreneur, and a business degree didn't prepare you like owning your own business. Then, I listened to an Alan Watts lecture on "doing what you love as opposed to doing anything for money."
I always loved film, and in particular, documentaries. It was then – at 45 – I decided to pursue my passion for film.
How would you say life in Phoenix has influenced you as a filmmaker?
Life in Phoenix has influenced my film because of the tremendous art scene we have here. It's not as well known as in cities like Chicago, San Fran, or New York, but it is eclectic, and there is tremendous talent here. The first films I shot and edited were short bios on artists. This is how I learned to perfect my interview technique.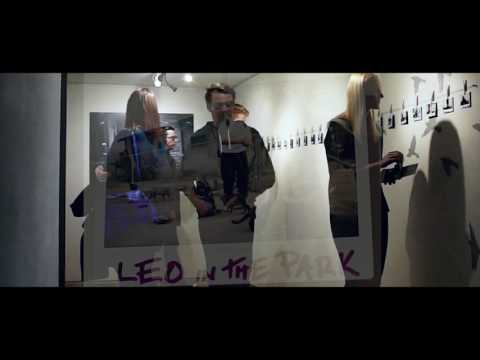 The most rewarding aspect of being an independent filmmaker is watching the reactions of those who are watching one of my films. When I see them react – ANY reaction – I know I've hit a home run with that film in some way for that person.
How do you approach a film of social relevance and inspirational projects in comparison to a business or marketing film?
A film of social relevance has the end goal of moving people or informing them of a particular topic, and I have complete control over how that film evolves and how it will eventually look.
A business film, while still having the ability to move people and be artful – has the end goal for the client of promoting them or their service /product, and they have the final say in what that film will eventually look like.
With your work being centered around the connection of topics and emotions, how do you determine the scenes that support your vision and concepts? Would it be based on the emotions each scene pulls from you personally?
I choose shots, or scenes by how they "fit" in that moment in the film, and then how that scene fits into the entirety of the whole film. I take it minute by minute, slowly building a film that is strong from the first frame to the last. That is true whether the film is 4 minutes or like "Angels of our better nature" a 47-minute feature film.
What positive effects have you noticed within the community thanks to the I Have A Name Project?
The most positive effect is more awareness to Jon's project, and more people doing outreaches for the homeless. His project has one of the largest followings on Facebook for pages dedicated to the homeless.
How did you come to be involved with the project?
I met Jon almost 4 years ago when he needed a short film for a Kickstarter campaign to raise money for an art project that is now on the West wall of the Monorchid Gallery. We are both from Chicago and became quick friends, and then like brothers.
Here is the playlist with that film and all of the others I have filmed and edited for the project: Click here to see the full playlist.
In what ways would you say a project of this scope with so much importance has changed you as a person?
This project has changed me because it gives me hope that my films can change others. Sometimes as a creative, you can get weighed down by the work that goes into creating a film, and wondering if anyone will care. When I see the reactions to a film I've done, and the response…..the long nights editing are worth it.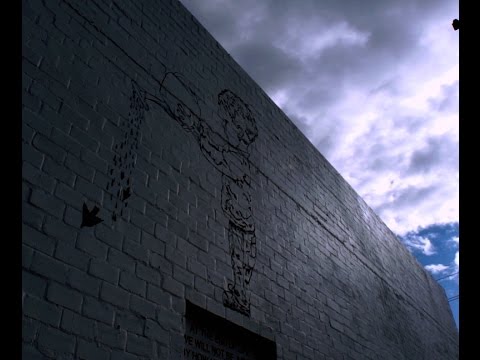 What would you say has been the most unexpected element of your encounters with those who are less fortunate?
The most unexpected occurrence is how dignified people who have nothing can be. I wasn't expecting people who are homeless to show such dignity and love for others in the face of being scorned by most people who don't even see them. They have far less hate for the world then the world has hate for them.
In my opinion, film is especially important for advocacy because it starts conversations we are sometimes too uncomfortable to have. Would you agree? 
I completely agree. Banksy said, "film is incredibly democratic and accessible. It;s probably the best option if you really want to change the world and not just redecorate it." This quote has become my mantra to other filmmakers.
Visit the website of Douglas Proce and learn more about Connected Films at www.douglasproce.com.
Learn more about the I Have A Name Project on Facebook at www.facebook.com/THEIHAVEANAMEPROJECT.