You don't just see Richard Santiago's work. You feel it. Every piece tells a story of culture and strong identities, and it draws you into an urban fantasy filled with color and meaningful messages. Hard work, determination and an eye for abstract beauty makes Richard invaluable to the industry in Atlanta and beyond, explaining his collaborations with Coca-Cola, Sprite, Adidas, The Source, Vibe Magazine, XXL, Eminem's clothing line Shady Ltd. and many more globally recognized brands.
The Richard Santiago Interview
Hi, Richard! Please tell us more about yourself. 
I am originally from the Bronx in New York City by way of many places. It's a little hard to explain, so I will break down the places I have lived… The Bronx, NY (1976-1986), San Juan, Puerto Rico (1986-1986), St. Thomas U.S.V.I. (1986-1989), Miami, FL (1989-1990), Atlanta, GA (1990-2000), Dayton, OH (2000-2000), Bronx, NY (2000-2005), and Atlanta, GA (2005-Present).
I explained this so anyone reading can understand how cultural diversity has had an influence on my art. I consider myself to be a self-taught artist, but not entirely. I took art classes in High School. Later, in 2004, I went to college where my major was in Visual Communications.
What do you feel inspired you to start drawing at the age of 5? Was it a comic book, cartoons, or just a natural urge you had?
What first inspired me to start drawing was my mother. For side money on the weekends, my mother would invite her friends over and she would draw pencil portraits. That's how I was first exposed to art. One day my mother asked me: "What do you want to be when you grow up?" My answer was: "I want to be an Artist!". That was all I was exposed to and all that I knew at the time.
My art speaks to people who like variety. My art speaks to people who like comic book art, graffiti art, and are attracted to things that are unique.
You draw with many different tools. How do you determine what will work best for each project?
I determine which medium to use based on what the customer or client asks for. I have an extensive portfolio so I ask each customer to take a look at it and decide which style and medium they would like me to work with.
You've lived in so many cities in the states and also in the Caribbean. How do you think being exposed to so many diverse cultural perspectives influenced your artwork?
Well, that is exactly it. I was exposed to many cultures and what comes along with different cultures comes a variety of perspectives. What a person deals with in the Caribbean, whether it is environmental issues or cultural imagery, is very different from what a person deals with in Atlanta, GA. As an artist, I like to soak in multi-cultural experiences because I can add it to my art and create a unique experience.
Was it scary transitioning to a full-time freelance artist? 
Yes and No. Yes, it was scary transitioning to a become a full-time freelance artist because I had to wait for the right opportunity to do it. I have only been a full-time freelance artist for 6 years now. But it also wasn't scary – because I knew it was inevitable.
Could you tell us more about the meaning of Never Thoughts?
There are two versions of "Never Thoughts". If you are referring to the animated short, I wanted to make a short cartoon about art and poetry. The plan was to impress Cartoon Network with a 2-minute pilot that focused on art, poetry, social issues, and originality. Unfortunately, the 2-minute pilot was never finished. The title "Never Thoughts" was a shot at the subject of having dreams that never became a reality. At the time, I was a part-time freelance artist and it didn't seem possible that that was ever going to change. As far the comic, it was a two page comic along the same theme, focusing on multi-media comic book art.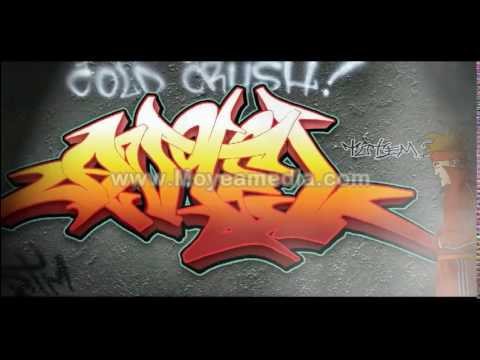 What are your favorite comics to read for artistic inspiration?
In the 1980's, my favorite comics to read for inspiration were Silver Surfer and Batman. In the 1990's, I really liked Heavy Metal Magazine, X-Men, and the Todd McFarlane Spider-Man series. In the 2000's, I collected the Pat Lee Transformers series, and I really like the graphic novel Sky Doll.
You were a self-taught artist, but you've also been to school. Would you say one way of learning is better than the other or did you find them equally valuable?
I find all forms of education to be extremely valuable. In my opinion, in this world, a person needs all the help they can get to survive. Being self-taught is great, but I had to learn the hard way what to charge and how to go about creating art for the client. School gave me the basis for things like: what to charge and how to go about being a confident professional. So to me, both were important and equally valuable.
I love the messages in your artwork. It's so fresh yet extremely thoughtful. Do you take on most projects based on what impacts you personally?
Yes. I try to choose art projects that have a personal meaning to me, if I can help it. Even for exhibits, the artwork I create has to be important, impressive, and unique.
Visit Richard Santiago's website to see more of his incredible work.
Foot Note: "I just want to thank you Mrs. Princella Talley and Inspirations of Earth.com for the interview! I loved the questions and I love your website and what it produces. Long live Inspirations of Earth.com and may you enjoy a lifetime of success!" – Richard Santiago